Every year, countless aspiring actors make their way to Hollywood in the hope of finding themselves at the right casting call, in front of the right power player, so that they can launch a successful career. Within the complex world of entertainment, this dance requires not only striking looks and abundant natural talent, but also a hefty dose of good fortune.
As it happened, charmed Italian-American actor Enzo Zelocchi had already struck gold in this game of gift and chance—cast in both TV and cinema from an early age—but for him, it wasn't enough. Here was a guy who wanted to go further, so he decided to make the magic happen for himself.
Entering the Inner Circle of Multi-skilled Movie Makers
Since childhood, Zelocchi had showcased an inclination to forge his own opportunities. Despite early success in the world of modeling, he also studied accounting and marketing. When praised as an actor, he wanted to jump into the producer's chair. Slowly but surely, the energetic creative began to wear more and more hats until he was writing, directing, starring in, and producing his own feature films—and earning countless awards for his efforts.
Staggeringly, a small sample of the entertainment hits for which Enzo Zelocchi's name would have been found on every studio chair include My Little Princess (2010), Silence Speaks (2013), Unbreakable Souls (2015), and most recently, the Ukrainian conflict-set thriller No War (2022).
A rarefied few within the world of movie-making have had both the skill and the daring required to drive a cinema project in this way. Other actors who have managed to make the leap into both the director's and producer's chair include Bradley Cooper, Clint Eastwood, and Joseph Gordon Levitt—all immense heavy hitters when it comes to garnering international acclaim.
When we look to those who have also penned their own scripts, the names that come to mind are even more sparse. Ultimately, Zelocchi has placed himself within a hard-to-reach inner circle with the likes of Ben Affleck and Spike Lee by becoming notable as a name that repeats over and over in the key roles of each of his projects' IMDB listings.
Enzo Zelocchi Showcases His Diverse Skillset in "No War"
Clearly, when it comes to pushing boundaries, Zelocchi is always undaunted. There can be no better example of this than in his latest release, No War; an emotionally charged and pulse-racing story set in contemporary war-torn Ukraine. Once again, Zelocchi stepped into the roles of writer, director, leading man, and producer—ensuring that every aspect of his vision was realized on the cinema screen.
While other movie-making entities tend to function as slow-moving ships, often taking years to move from initial concept through to completion and release, that's not the case for Zelocchi's self-driven modus operandi. The sheer pace of the mastermind's creative process is made clear when we consider that he took No War from initial concept to release within a single year, not to mention, within the very same year that the war itself that serves as the story's backdrop broke out.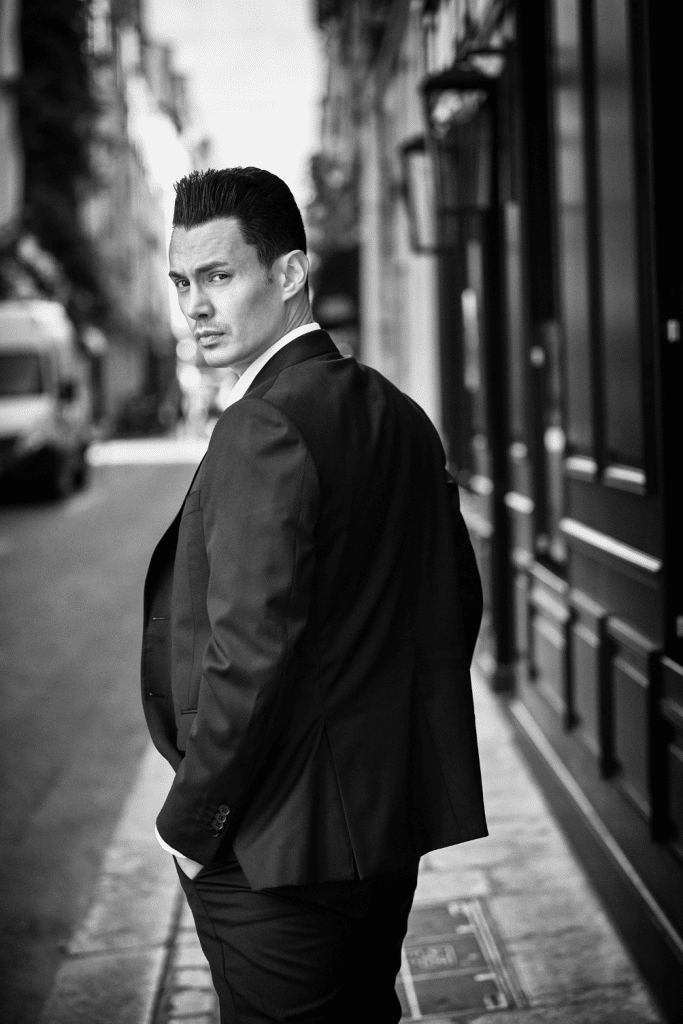 As it happened, Zelocchi was in pre-production and busy location scouting for another self-penned project when news of the Russian invasion hit the headlines. Having grown up with one foot in Europe and the other in the United States—born in Italy to multi-national parents—Zelocchi felt a deep emotional connection to the impact of the Russian invasion on European society as a whole. Soon, the actor-director had diverted the resources from his previously-planned project towards an entirely new vision. He was going to make a movie that highlighted the plight of Ukrainians while giving audiences an adrenaline rush that they wouldn't forget in a hurry.
Awards for No War Pour From Around the Globe
This audacious move on Zelocchi's part certainly put him on the radar of the world's cinephiles. Many have been captivated by his original tale of a CIA officer tasked with locating Russian weapons of mass destruction in Ukraine who stumbles upon a vulnerable refugee girl who needs his protection to escape the Russian soldiers hunting her down.
Over the course of its first turn on the film festival circuit, No War drew significant praise, attracting awards such as the Best Action Film award at the Las Vegas Movie Awards, Best War Movie at the Berlin Indie Film Festival, a Best Actor award for Zelocchi at the Cannes World Film Festival, and a Best Director award at the Cineddiction Spotlight Film Awards. As the movie continues its journey into the next film festival season, it has been met with a jaw-dropping 90 cinematic awards and counting. It takes a bold mind to orchestrate such success from the ground up—and that is something that Zelocchi clearly has in abundance.
Enzo Zelocchi – Midnight in Paris
Enzo Zelocchi – Afternoon in Paris

Angela Spearman is a journalist at EzineMark who enjoys writing about the latest trending technology and business news.