USB drives are essential data storage devices in the modern world. They are portable, durable, and affordable, making them ideal for storing and transporting data. However, USB drives are also susceptible to data loss due to various factors, such as accidental deletion, formatting, virus attacks, and physical damage.
If you have lost data from your USB drive, there is no need to panic. There are several ways to recover lost or deleted files, and Wondershare Recoverit is one of the best flash drive recovery software available.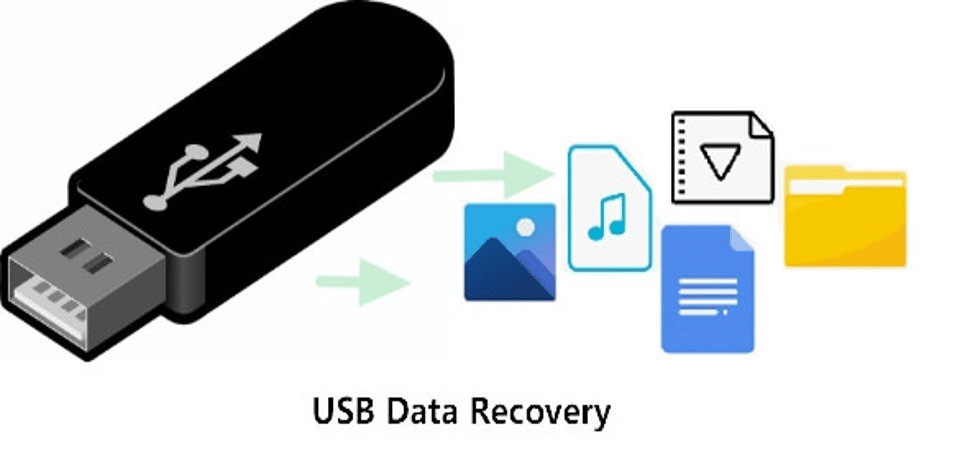 This comprehensive guide will provide a guide on recovering lost data from your USB drive using Wondershare Recoverit flash drive data recovery tool. We will also discuss the common causes of USB data loss and tips for preventing it in the future. So let's start:
Common Causes of USB Data Loss
USB drives are convenient and affordable but also prone to data loss. Here are some of the most common causes:
Accidental deletion:
It is the most common cause of data loss on USB drives. It is easy to delete files while organizing or viewing them accidentally.
Formatting:
Formatting a USB drive erases all of the data on it. It is often necessary when a drive becomes corrupted, but it can also be done accidentally.
Corruption:
USB drives can become corrupted due to power surges, virus attacks, or improper removal. Corruption can make accessing the data on the drive difficult or impossible.
Physical damage:
USB drives are small and delicate and can be easily damaged by dropping, bending, or spilling liquid on them. Physical damage can also cause data loss.
USB data loss is a common problem, but it can be prevented. Taking precautions such as backing up your data regularly and properly ejecting your USB drive can minimize the risk of losing data.
Different Types of USB Drives and Their Recovery Challenges
USB drives can be broadly categorized into flash drives and external hard drives.
Flash drives:
Small, portable, and durable
Use flash memory to store data
Prone to data loss due to accidental deletion, formatting, and physical damage
Recovery challenges:
Limited number of write cycles and proprietary file systems
External hard drives:
Larger and more expensive than flash drives
Offer greater storage capacity
Use traditional hard disk drives (HDDs) to store data
Prone to data loss due to logical errors and physical damage
Recovery challenges:
Complex devices with multiple components and multiple partitions
Each type of USB drive has its unique recovery challenges. For best results, choose the data recovery software for the type of USB drive and the specific cause of the data loss.
The Role of Data Recovery Software
Data recovery software is a specialized tool that helps you recover lost files from various storage devices, including USB drives. It works by scanning the storage device for lost files and restoring them to your computer.
Data recovery software is essential for recovering data from USB drives because they are prone to data loss due to accidental deletion and physical damage.
Wondershare Recoverit
Wondershare Recoverit is a powerful, versatile data recovery software compatible with various USB drives and operating systems. It supports many file formats, including photos, videos, audio, documents, etc.
Here are some of the key features of Wondershare Recoverit:
High success rate
Wide range of supported file formats
Easy to use
Affordable
Compatible with Windows, Mac, and Linux
Wondershare Recoverit is a valuable tool for anyone who has lost data from a USB drive. It is easy to use and has a high success rate, making it a great choice for novice and experienced users.
USB Data Recovery with Wondershare Recoverit
To begin, get Wondershare Recoverit and install it. After setting up the software, run it and do the steps below:
Step 1: Connect and Select Your USB Drive
Connect your USB drive to your computer. In the Recoverit interface, select the connected USB drive as the target location for data recovery and click "Start."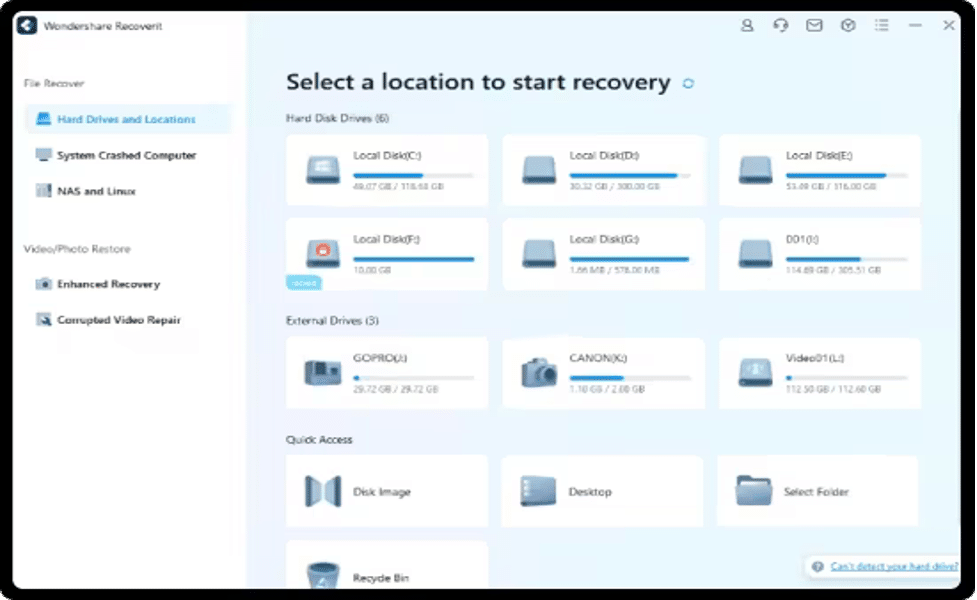 Step 2: Scan for Lost Data
Recoverit will start scanning to locate your lost data. If the quick scan doesn't recover your desired files, you can select the deep scan, which thoroughly searches for all recoverable data on the USB drive.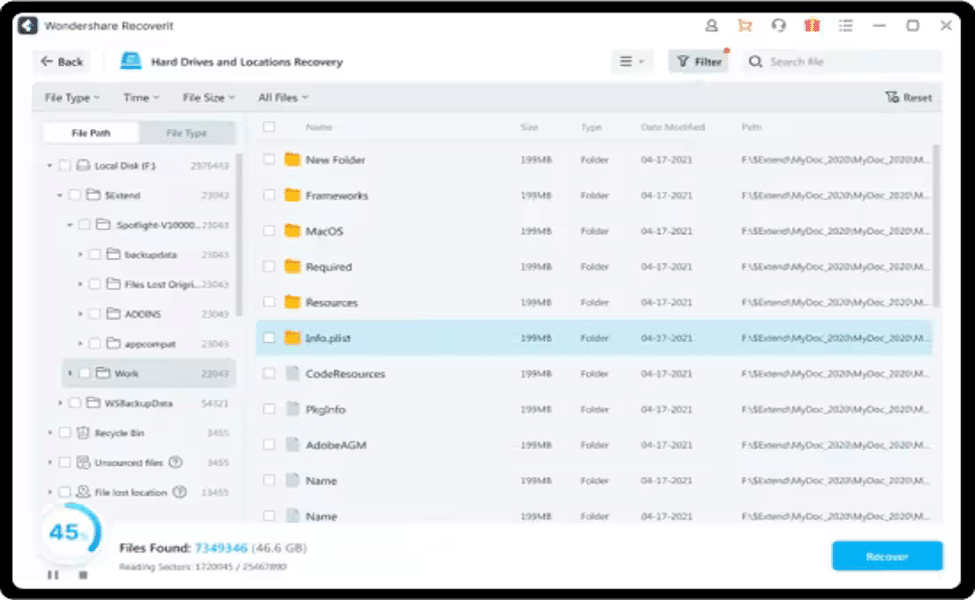 Step 3: Preview and Recover
After the scan, you'll see a list of recoverable files. Once satisfied, select the files you want to recover and click the "Recover" button. Choose any other location to save the recovered data to avoid overwriting.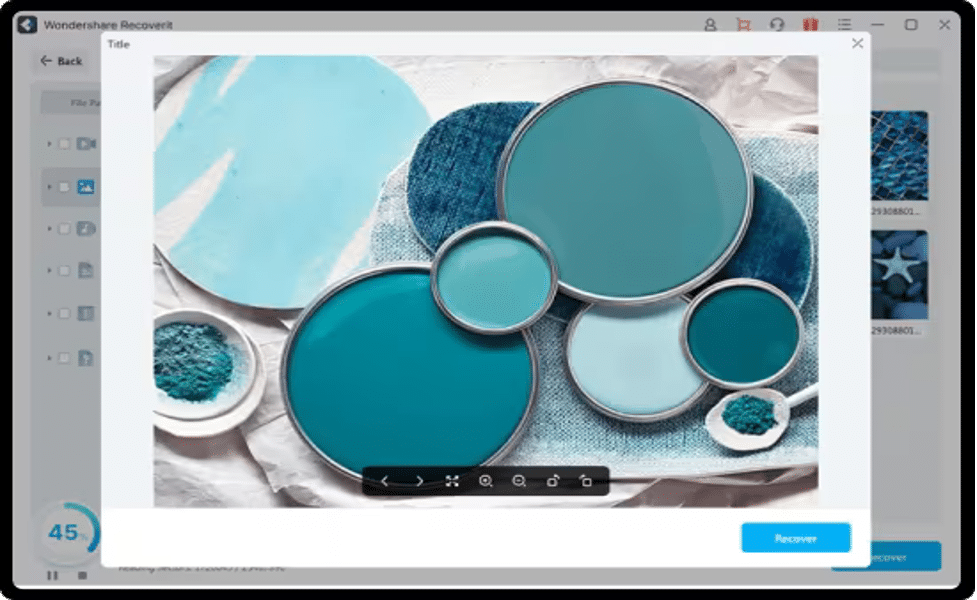 The Importance of Regular Backups and Preventing Future Data Loss
Regular data backups are the best way to protect yourself from data loss. By backing up your data regularly, you can restore your files if they are accidentally deleted, formatted, or corrupted.
To establish an efficient and automated backup routine, consider the following tips:
Choose a backup destination that is separate from your primary storage device. It could be an external hard drive, a cloud storage service, or a combination.
Schedule regular backups. You can set up your computer to back up your data automatically daily, weekly, or monthly.
Test your backups regularly to make sure that they are working properly.
Pro Tips for Successful USB Data Recovery
Here are some expert tips for improving the success rate of USB data recovery:
Stop using the USB drive immediately after data loss: This will help to prevent data from being overwritten.
Connect the USB drive to your computer directly: Avoid using a USB hub or extension cord.
Use a reputable data recovery software tool: Wondershare Recoverit is a good option, but other tools are also available.
Be patient: The data recovery process can take some time, especially if you are recovering a large amount of data.
Final Words
Data loss from USB drives is a pervasive issue, and understanding its common causes is the first step in mitigating this risk. Knowing the enemy is the first line of defense, whether it's accidental deletions, formatting mishaps, corruption, or even physical damage.
Data recovery is a critical skill for any USB drive user. USB drives are prone to data loss due to various factors, but with the right knowledge and tools, you can recover your lost data successfully.
We encourage you to proactively protect your data by backing it up regularly and following the data security principles and best practices discussed in this guide. In the event of data loss, be prepared with a reputable data recovery software tool, such as Wondershare Recoverit.
Wondershare Recoverit Free Download:
Click below to download Wondershare Recoverit.


Angela Spearman is a journalist at EzineMark who enjoys writing about the latest trending technology and business news.