These days, a single talent isn't enough to launch the biggest social media influencers up into the virtual stratosphere. Because, out here in the parallels of the real world, most people are plotting or actively rocking a side hustle, and so we increasingly look for those who show us that it is entirely possible to pull off wearing many hats at once.
One such multi-accessorized influencer is the ever-stylish American-Italian actor, producer, director, and entrepreneur Enzo Zelocchi. After breaking into the modeling industry in Milan as a teen, Zelocchi quickly side-stepped into TV and then cinema. Soon, he would go on to master writing, directing, and starring in his own features. More recently, he branched out into business and decide to boldly take on the American healthcare industry.
This is the stuff that today's aspirational audiences want to see—someone showcasing that you can have it all, do it all, and look great in the process. Zelocchi has achieved the winning one-two punch of successfully pursuing multiple interests while achieving multi-generational appeal. Even better, he's still on his ascent, with plenty more in the tank to keep fans and followers engaged and guessing.
When Familiar Faces Go Above and Beyond
So, what does it look like when movie stars break the mold as Zelocchi has? There aren't many comparable examples, although Canadian actor Ryan Gosling and American actor Joseph Gordon Levitt both come to mind.
Like Zelocchi, Gosling found himself in the spotlight at a young age and went on to become a Hollywood leading man before pursuing the dream of writing and directing his own feature, Lost River, in 2014. While the actor didn't continue making his own movies, he did decide to complement his acting work with co-ownership of a Lebanese restaurant in Los Angeles, becoming a member of indie rock band Dead Man's Bones, and getting actively involved with charities such as PETA and Invisible Children.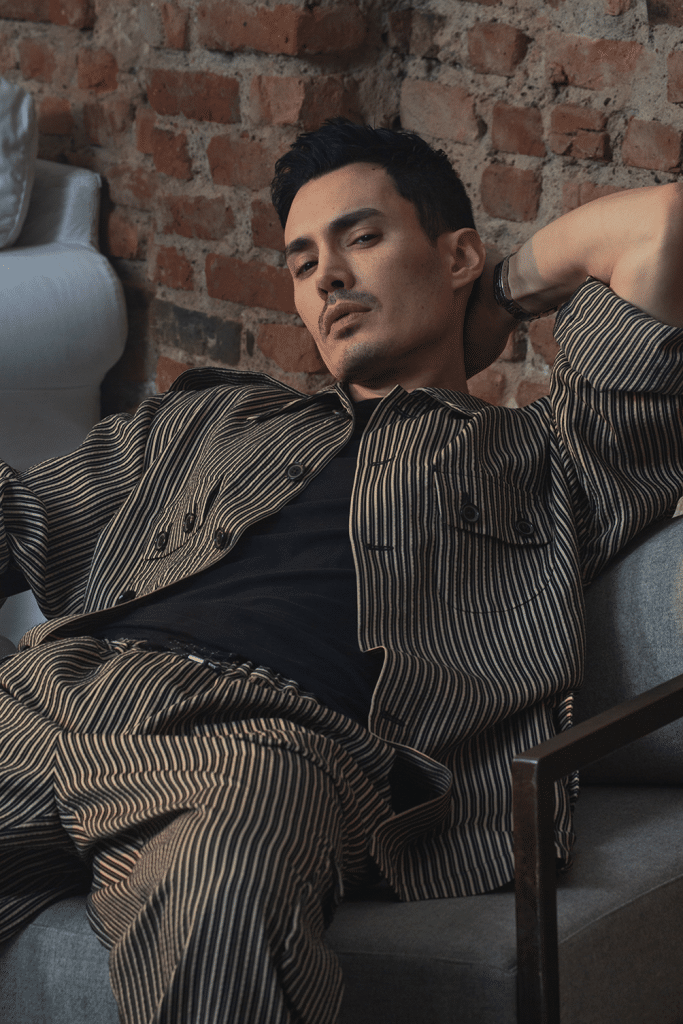 Sharing a path perhaps even closer to that of Zelocchi, Joseph Gordon-Levitt has written, directed, and produced a number of shorts, TV series, and movies over the years. In 2010, he set up the venture capital-funded and immensely popular online collaborative media platform HitRecord, showcasing a passion for technology that he and Zelocchi certainly share.
Enzo Zelocchi's Star Shines Brightly as a Next-Gen Influencer
While—to the inevitable anguish of many a marketing firm—Ryan Gosling steers clear of social media, Enzo Zelocchi is highly engaged with his undoubtedly multi-hustling and aspirational audience. To date, he's attracted over nine million followers on Instagram, far dwarfing even Gordon-Levitt's following of 1.2 million.
And there's plenty for Zelocchi fans to want to keep tabs on. The star's most recently launched trailers continue to rack up millions of hits on his social media accounts, while startup-watchers are keenly tracking the progress of his new enterprise A-Medicare. Dubbed the "Amazon of Healthcare" among the tech world, the platform aims to harness of-the-moment resources such as blockchain technology and artificial intelligence to democratize wellness on behalf of all Americans.
Crucially, Zelocchi isn't playing at all that hat-wearing. He's wearing each hat with full intent, and that's what gives his influence the same kinds of superpowers as his big-screen characters. The world loves a real-life hero, and that's exactly what we want our influencers to be.
Enzo Zelocchi – Milan 5
Enzo Zelocchi – Milan 3

Angela Spearman is a journalist at EzineMark who enjoys writing about the latest trending technology and business news.